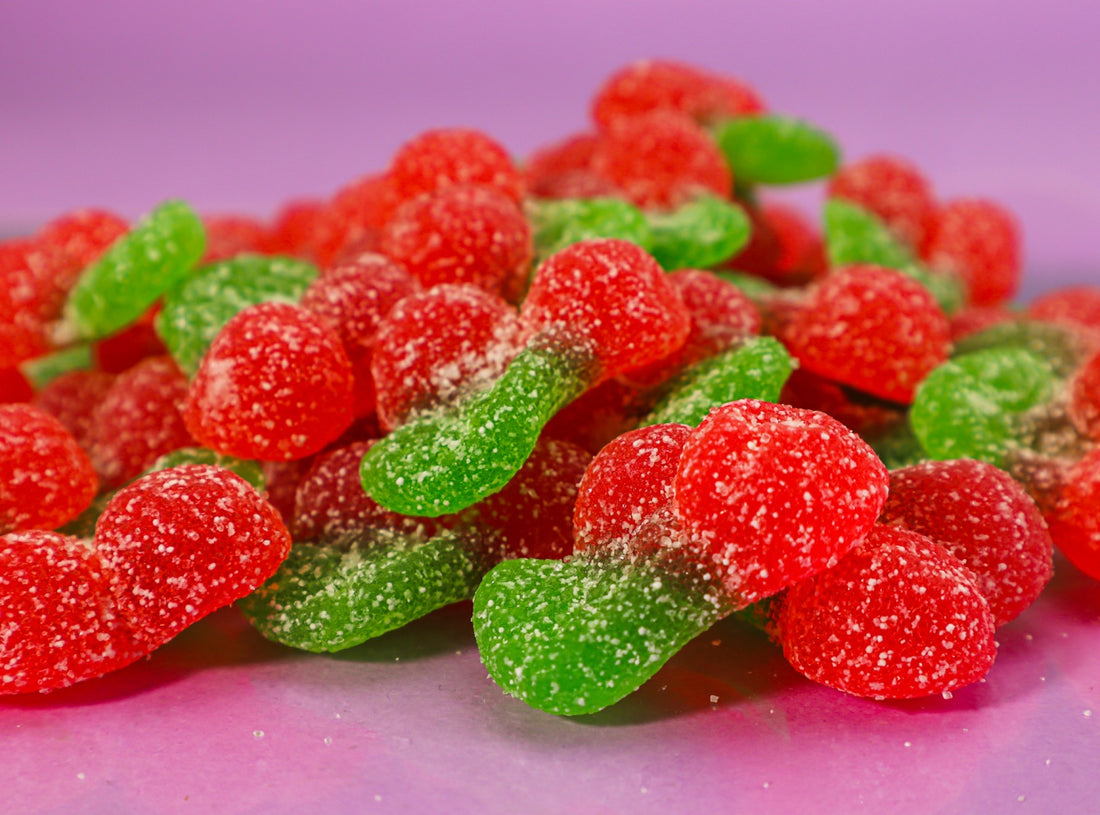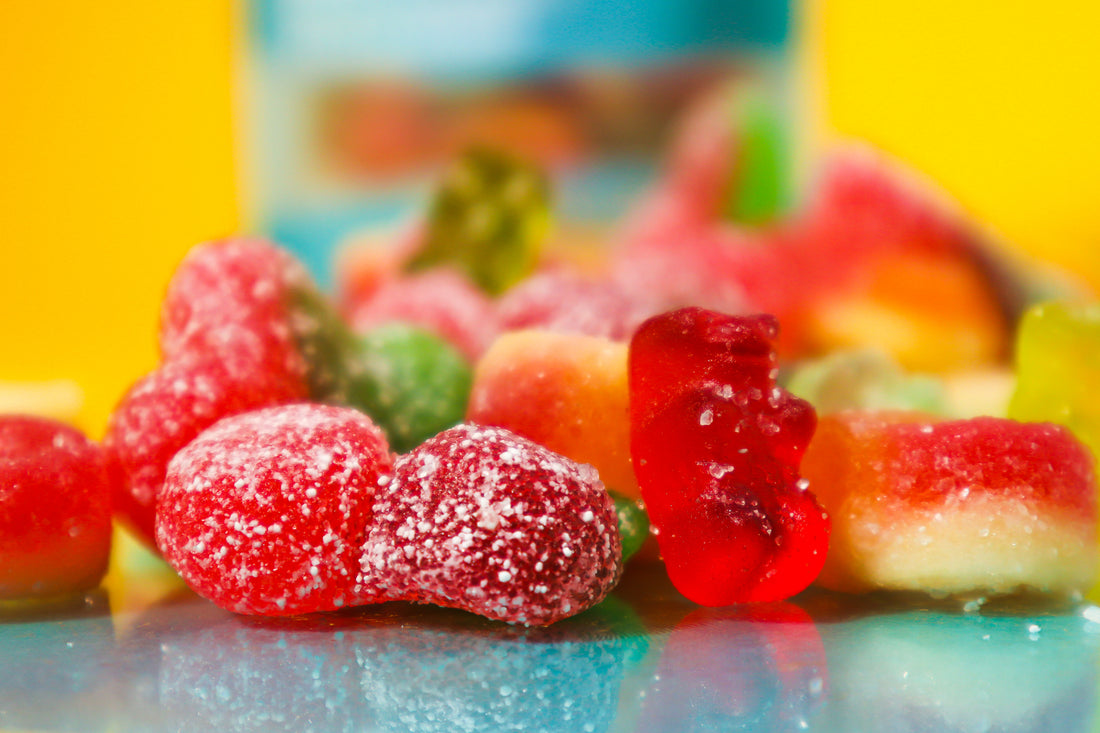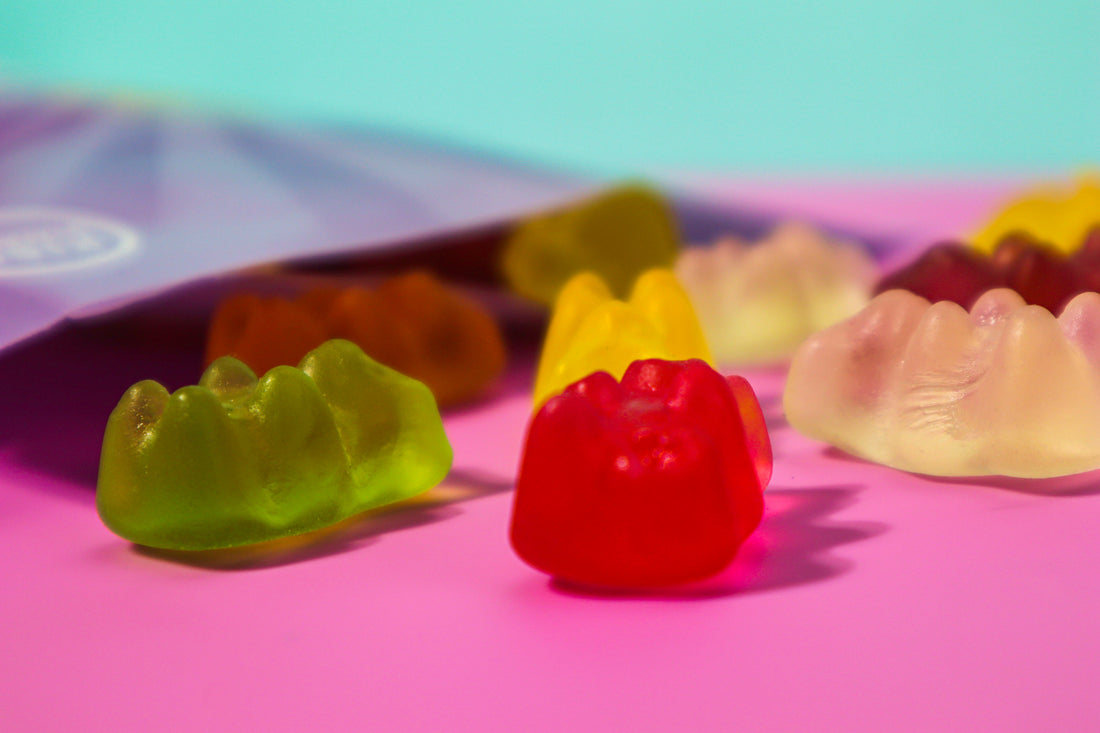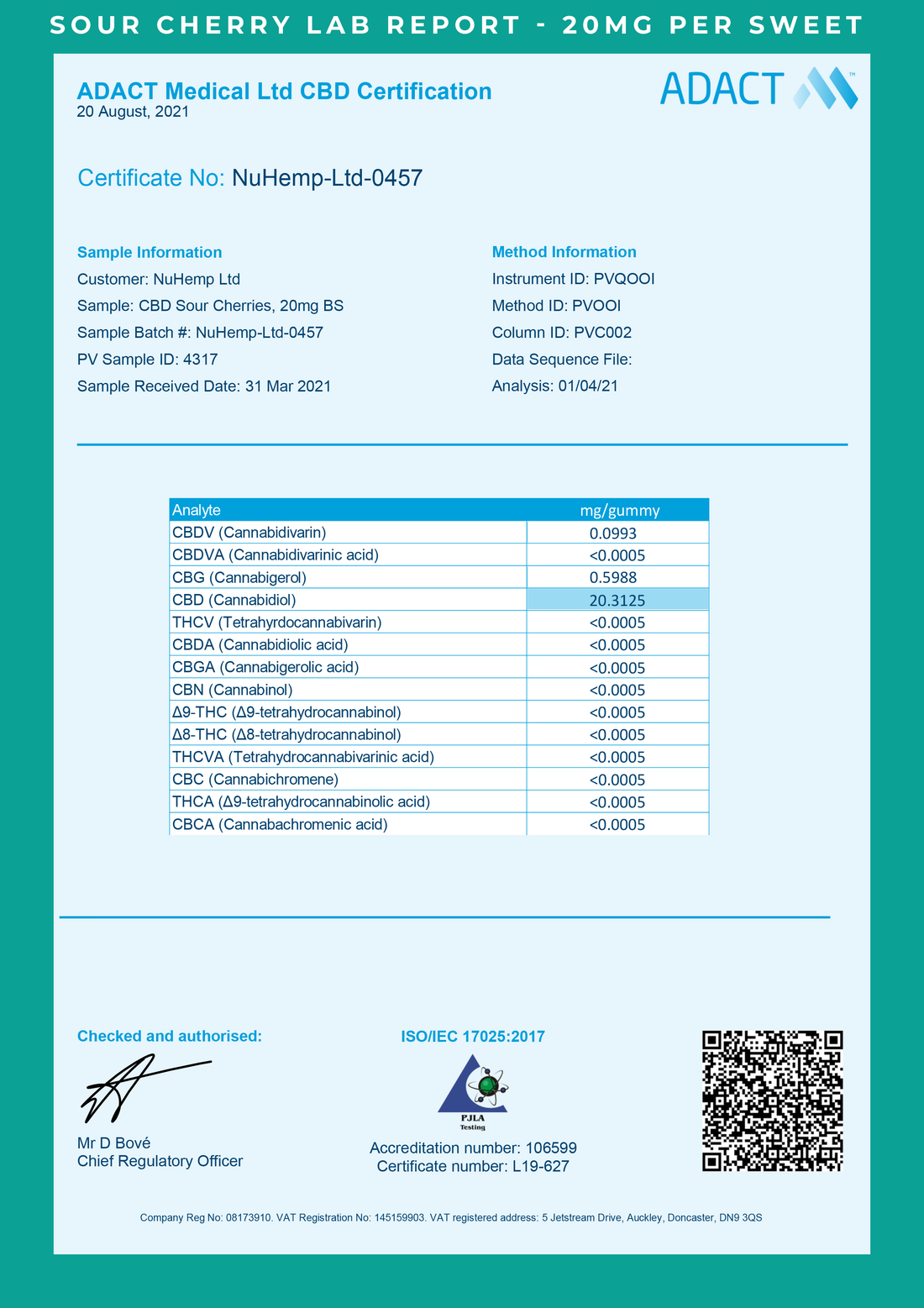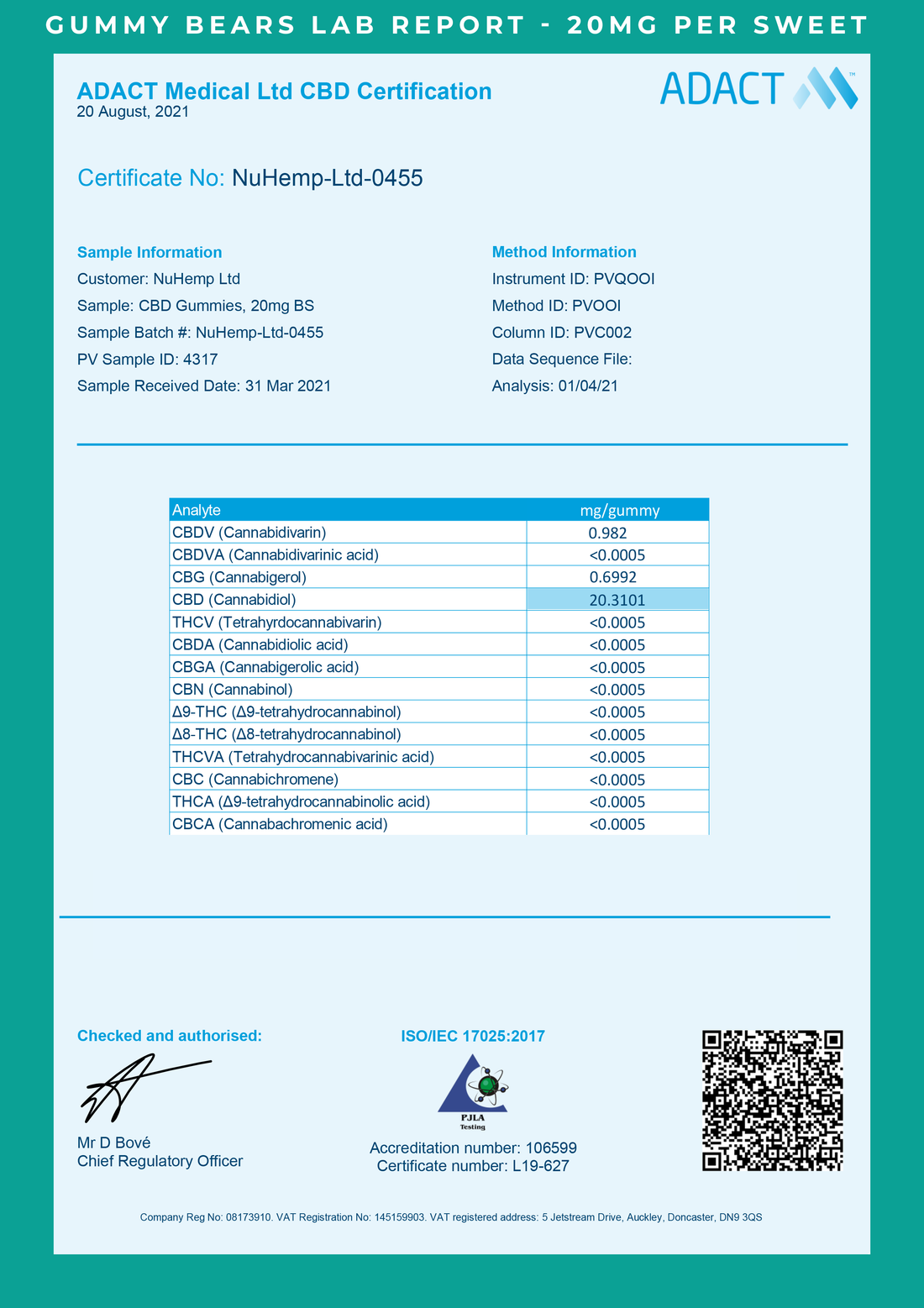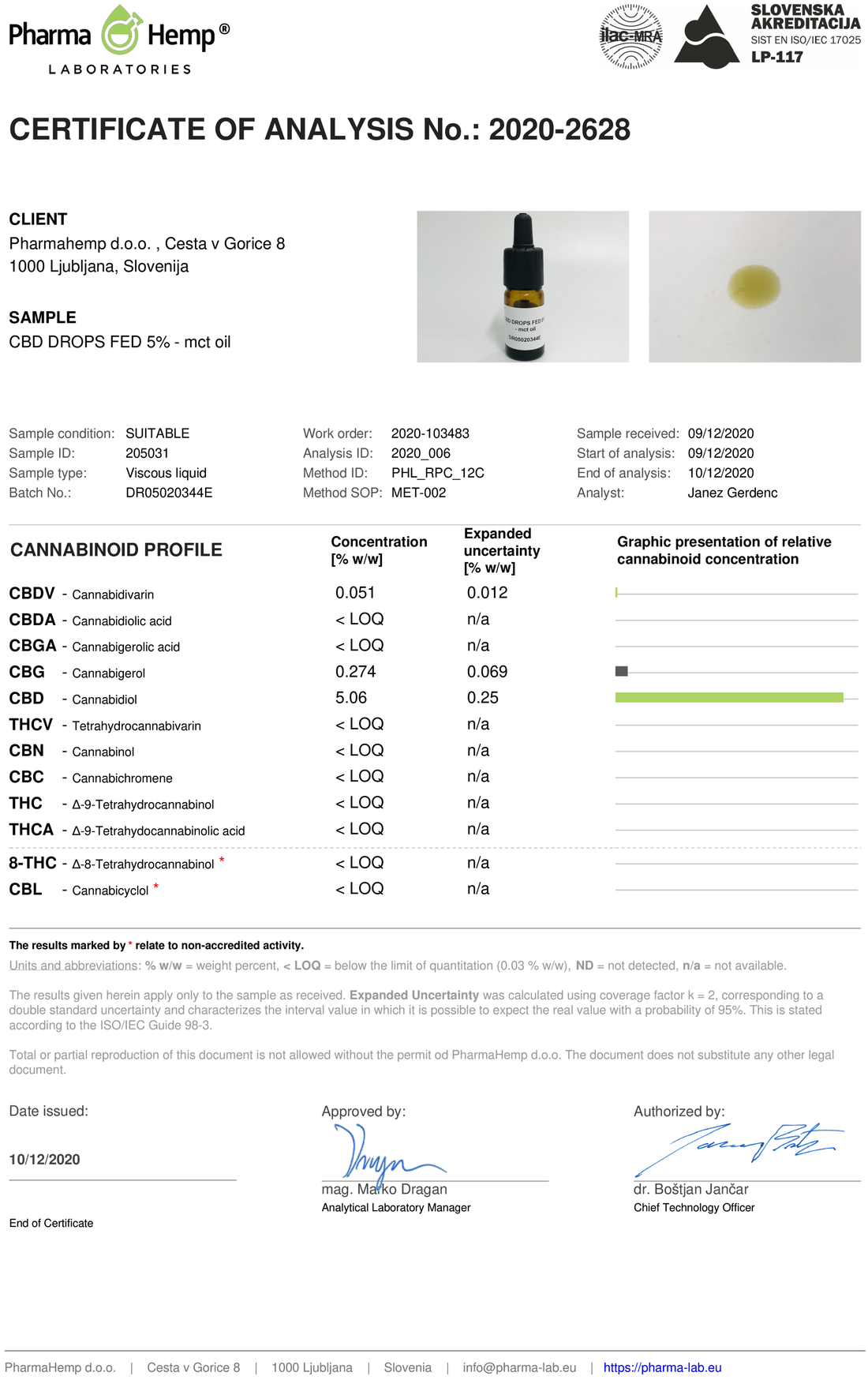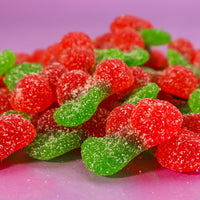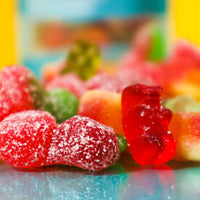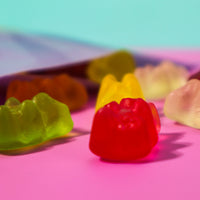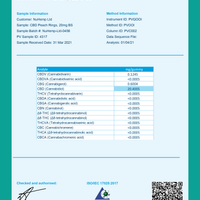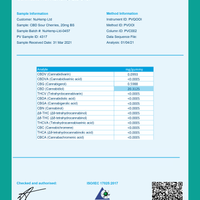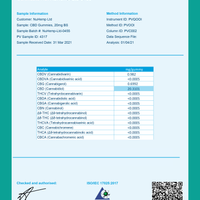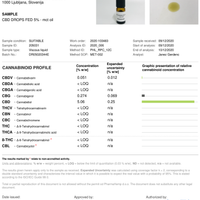 Starter Bundle! 500mg CBD Gummy Bag + 500mg CBD Oil
The perfect CBD starter bundle! 500mg CBD Oil + 500mg CBD Gummies
20% OFF
500mg CBD oil
Your choice 500mg CBD Gummy Bag
20mg per sweet, 25 sweets per bag
Full spectrum of cannabinoids
Less than 0.2% THC, so no high effect
3rd Party lab tested for guaranteed quality
Made from 100% natural EU hemp
10ml CBD tincture / 5% strength
You can't go wrong with this CBD deal.
Mix & Match CBD gummy back includes: Gummy bears, peach rings and vegan sour cherries.
See individual products for full product description.
Ingredients:
500mg CBD oil: 
Hemp Extract - 500mg CBD
MCT Oil
Terpenes
Gummies:
Peach Rings: Glucose Syrup (Sulphite), Sugar, Broad Spectrum Hemp Extract, Corn Starch, Water, Citric Acid, Beef Gelatine (HALAL), Malic Acid, Acidity Regulator (E331), Flavouring, Colours (E132, E102).

Gummy Bears: Glucose Syrup, Sugar, Gelatine, Dextrose, Broad Spectrum Hemp Extract, Modified Corn Starch, Fruit Juice from concentrate: Apple, Strawberry, Raspberry, Orange, Lemon, Pineapple, Acid: Citric Acid, Fruit and Plant Concentrates: Nettle, Orange, Lemon, Mango, Passion Fruit, Elderberry, Blackberry, Apple, Spinach, Aronia, Kiwi, Grape, Flavouring, Elderberry Extract, Glazing Agents: Beeswax, Carnauba Wax, Carob Extract, Invert Sugar Syrup.

Vegan Sour Cherries: Glucose Syrup (Sulphite), Sugar, Broad Spectrum Hemp Extract, Corn Starch, Water, Acids (Citric Acid, Malic Acid) Acidity Regulator (E331), Flavouring, Colours (E129, E133, E102).
Sugar Free Gummy Ingredients: maltitol syrup, steviol glycosides: water, pork gelatine, acid: E330; natural flavourings, Broad Spectrum Hemp Extract, plant and vegetable concentrates: spirulina, safflower, black carrot, grape; colours: E100, E160; vegetable oil: coconut; glazing agents: beeswax, carnauba wax.
Do you feel on edge with anxiety getting in the way of life? Are you looking for a natural way to tackle aches & pains? Finding yourself tossing and turning at night?
Incorporating natural supplements such a CBD could be the natural solution your body has been craving for!
All order placed before 4pm are sent out on the same day Monday-Friday.
We have a few delivery options available and on average 1st class shipping takes 1-2 working days to arrive and 2nd class shipping takes 3-4 working days to arrive.
Great service lovely products
Really friendly professional people, great products, yummy gummies & pain control oils 🙏❤️👍My first purchase but won't be my last highly recommend 👌
Why use CBD?
Extracts derived from the hemp plant have been used safely by humans for thousands of years. Now, in modern times, we have improved CBD oils to maximise their effectiveness.
But how exactly does CBD provide support to the body? The list of uses can seem endless but some of the main ones that our users experience are: relief from everyday stresses; a reduction in anxiousness; promoting a healthy sleep cycle; help in recovery from inflammation; and a sense of calm.
These CBD hemp flower products are exempted under regulation 2 of the MDR 2001. This means our CBD flowers are legally grown, safe, and legal to buy in the UK.
Not intended to diagnose, treat, cure or prevent any disease. Should be taken as part of a varied diet and healthy lifestyle. Please consult your doctor before starting any food supplement program to determine if right for your needs.
3rd Party Lab Reports: All of our lab reports can be found here. We use an independent lab to conduct our lab reports to insure the quality of our CBD products. Some companies use an internal lab to produce their lab reports which is like marking your own homework. We let others mark ours!
Disclaimer: Due to UK law, all NuHemp CBD products have a live Novel Food application in place which allows us to continue selling our CBD products in a compliant fashion.