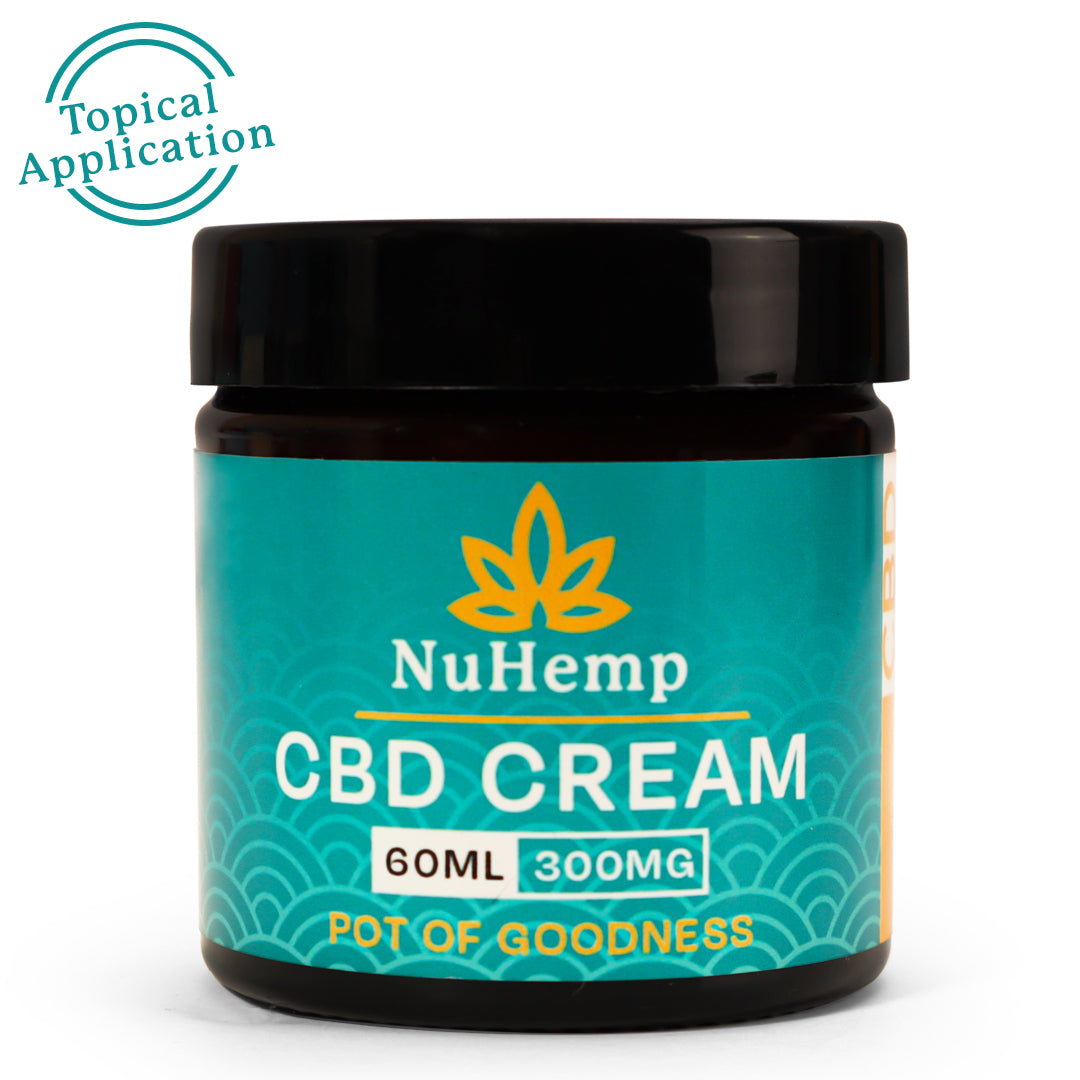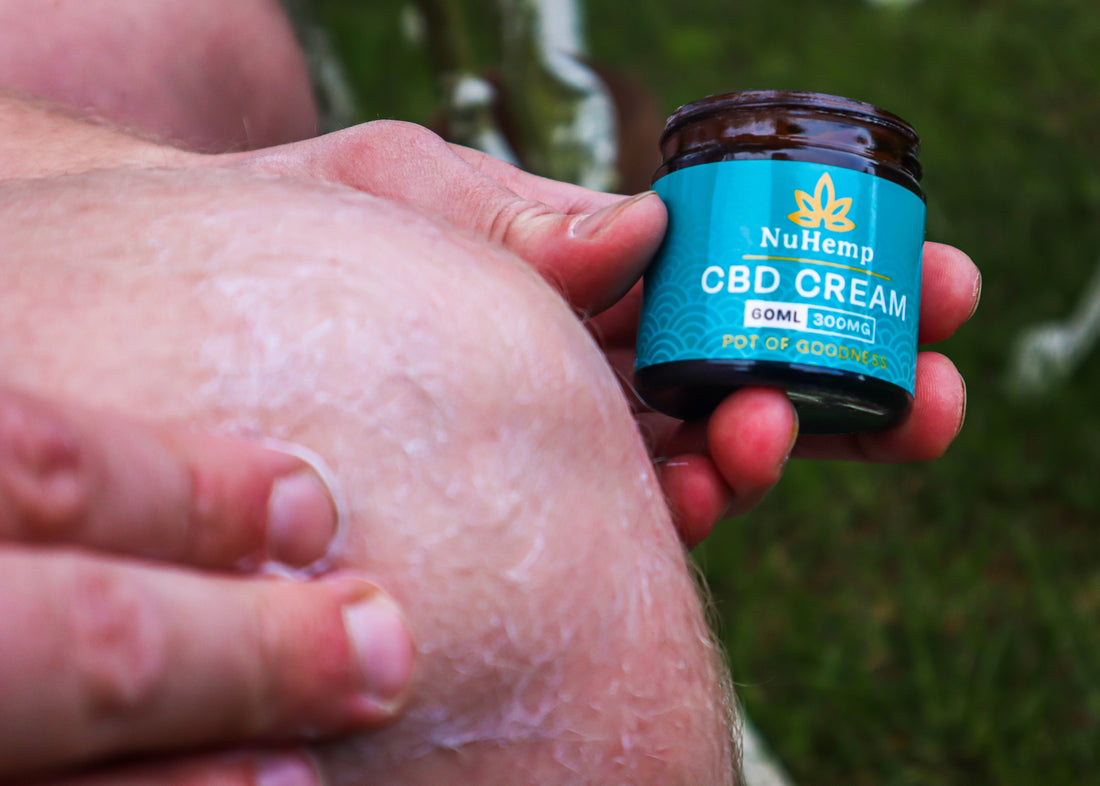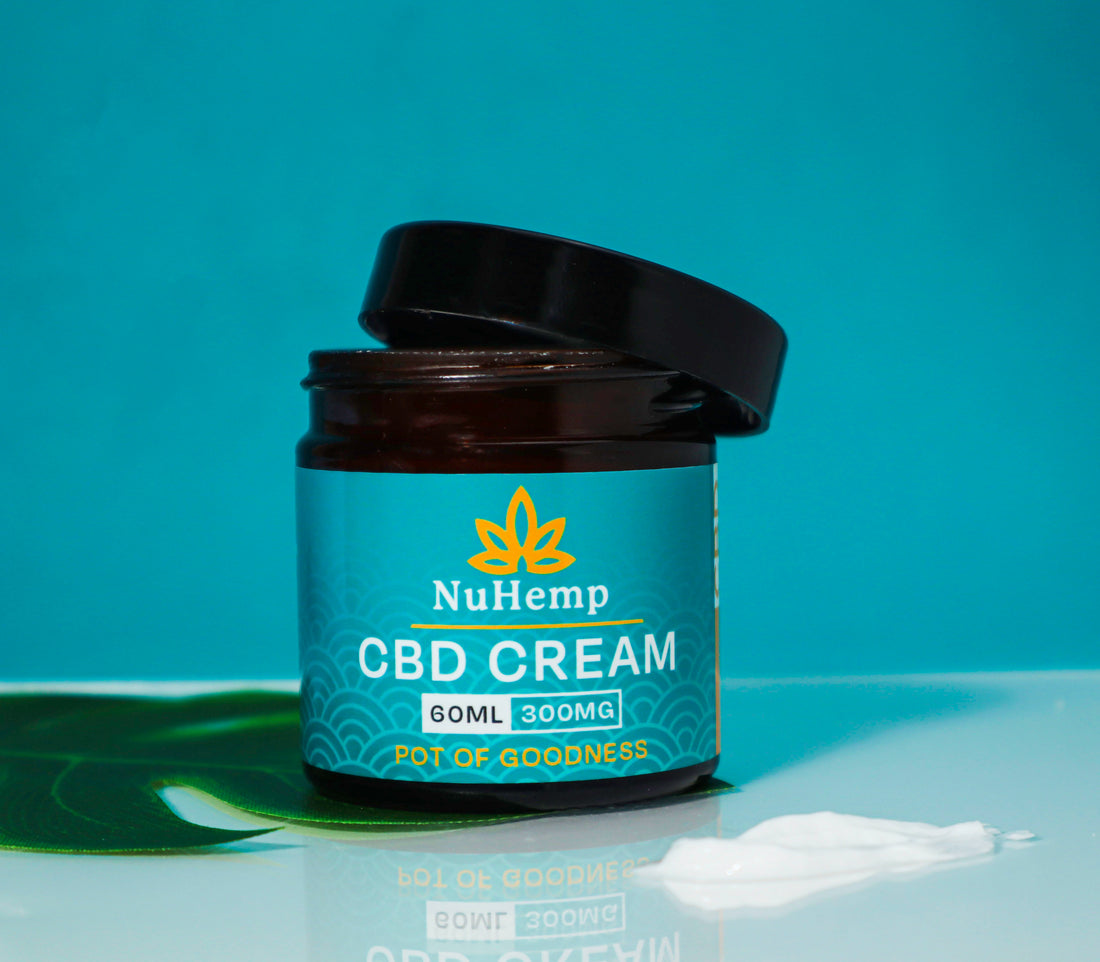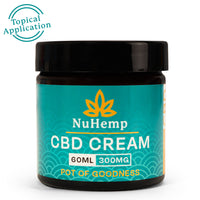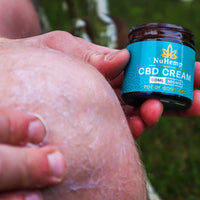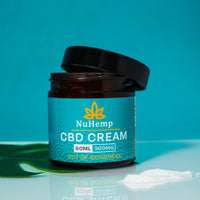 CBD Cream UK - 300mg CBD - 60ml
A silky-smooth, fast absorbing CBD cream packed with premium full spectrum CBD.
• CBD cream for muscle recovery and pain relief
• Soothe skin conditions and inflammation
• 60ml container
• Topical application for easy use
• Suitable for vegans
• Made from 100% natural EU hemp
Extracts derived from cannabis and hemp plants have been used safely by humans for thousands of years. Now, in modern times, we have refined CBD lotions and creams to maximise their effectiveness to soothe dry/irritated skin, reduce pain and more.
Tough workout? Tired joints and muscles? Dry Skin? NuHemp quality CBD creams have been formulated to soothe skin conditions whilst helping to ease inflammation and sore muscles.
All order placed before 4pm are sent out on the same day Monday-Friday.
We have a few delivery options available and on average 1st class shipping takes 1-2 working days to arrive and 2nd class shipping takes 3-4 working days to arrive.
300mg CBD, water, Cetyl Alcohol, Glyceryl Stearate SE, Stearic acid, Isopropyl Myristate, (Coconut/Palm Kemel Oil) Allantoin, D-Panthenol (vit B5), Vitamin E acetate, Sativa Seed, Phenoxyethanol/Ethylhexylglycerin, Peppermint Oil, Melaleuca Alternifolia (Tea Tree Oil), Chinensis, Oenothera Biennis, Disodium EDTA.
CBD Cream
I've had a bad back for 20 plus years, this cream is amazing, helps keep the pain under control and allows me to carry on with life.
I use it on my lower and side of my back. Goes in really well with no greasy left overs.
Miracle in a tub
cannot express how much CBD is helping me with my chronic pain and menopause symptoms.I use the cream for my hands. Worth every penny. I get hand pain and stiffness at night. The cream helps greatly and smells nice too.
CBD Cream
Great delivery,Service and top quality product
Highly recommend works for pain relief in my knee really well!
So, should you buy Cbd cream?
We believe that you have come to our site for a reason and that is to find a possible natural alternative to traditional medicine. You may have heard about all the potential benefits linked with CBD, such as relieving pain and inflammation, soothing skin conditions and more. So it is no surprise that you want to try CBD creams or even CBD oils.
Unlike CBD oils, which can take up to an hour to take effect, CBD creams work much faster as the active cannabinoids simply absorb through the skin. 
This CBD cream could be your natural solution.
CBD CREAM COMMON QUESTIoNS
CBD balms and creams are known to treat many skin ailments but there is also mounting anecdotal evidence to suggest that CBD creams can be used for all sorts of pain and skin conditions.
Thanks to the anti-inflammatory properties of cannabidiol (CBD), with regular use, NuHemp CBD cream could have additional pain-relieving benefits. We've made sure to use natural moisturising ingredients in order to replenish and beautify the skin, all while providing the body with the amazing effects of hemp extract.
Quality CBD Cream is known to help with:
Pain, Inflammation
Dry Skin, Psoriasis 
Fibromyalgia
Although please note, nothing is guaranteed with CBD. We wouldn't want to fill you with false hope - we'd rather be honest with our customers. Saying that, with the government recognising CBD, it's fair to at least try CBD from a reputable seller like us.
Just put a small amount on your finger and rub the cream into your skin. Apply more if needed. Nothing complicated here.
It's almost like magic, our bodies have cannabinoid receptors located throughout our skin. Once the CBD is applied to your skin, it has the ability of interacting with those receptors without having to flow through our bodies bloodstream. This allows the troublesome area to quickly absorb the cannabinoids and encourage the healing process.
No! There's not much more to say really. NuHemp CBD creams have less than 0.2% THC (the compound that gets you high), which simply isn't enough to produce a high.
This solely depends on your specific reason for using CBD. If you are looking to treat localised pain or a skin condition then a CBD cream would be more suitable.
You can use CBD oil and CBD creams together too.
We understand why you may be sceptical before buying CBD creams or lotions, many others are before they try CBD but the anecdotal evidence, simply can't be dismissed.
Buy CBD cream that feels and smells great
When using quality CBD creams and balms, the healing compound and other hemp-derived nutrients are almost immediately absorbed directly through your skin, allowing them to target the affected area for quicker and more focused effects. This is particularly useful for application for skin conditions, joints or muscle tissue.
back to top
CBD cream to the rescue!
Have you tried all the over the counter creams and nothing seems to be working? Are you looking for a natural solution to nourish your skin or possibly treat a skin condition? Do you long for an indulgent silky smooth natural cream to restore your skin?
This deep impact, multi-purpose CBD cream is infused with a powerful blend of natural oils and most importantly full spectrum CBD to offer your skin the restorative recovery and nourishment it deserves!
back to top
Got any questions?
Nothing, they are both the same. A topical just means any product that you apply to the skin. So CBD creams are a type of topical and so is our CBD balm.
When you buy CBD cream online you get access to a lot more information on the specific product compared to buying it at a shop. Rather than relying on information found on the packaging, yo
You may also come across some of our CBD discounts which aren't available in retail shops.
Based on customer feedback, a 60ml jar of our CBD cream usually lasts about a month. This will vary depending on how often you use it though.
No, nuhemp CBD creams are formulated to rub into the skin with fast absorption without leaving a residue.
This CBD cream is not intended to diagnose, treat, cure or prevent any disease, and NuHemp Ltd makes no official claims surrounding CBD.
We advise you to consult a medical professional before beginning any new dietary routine. This advisory includes the addition of any dietary supplement or product meant for inhalation. CBD is shown to be non-toxic even in large doses. Even so, a physician will be able to provide valuable insight and guidance when working with the CBD compound.
CBD creams and lotions are best stored in a refrigerator. Avoid excess heat, and keep away from light.
back to top